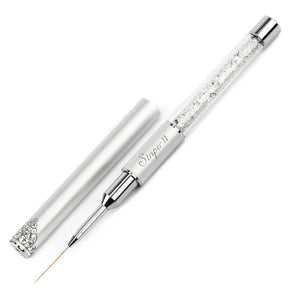 UGLY DUCKLING
PREMIUM NAIL ART BRUSH STRIPER II
Með öllum gjöldum
Ugly Ducklings Premium Nail Art Brushes are individually hand crafted. The beautiful, chemical resistant, genuine crystal handles will dazzle your customers as they sparkle in the light. Because you deserve a little bling in your life!
Our Striper brush is fabulous for all your intricate art work and detailed lines.
The bristles of the Striper II are19mm long.
---