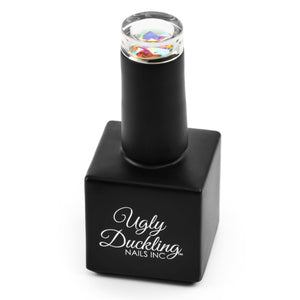 Ugly Duckling Nails Inc
PRIMER ACID FREE 1/2oz.
Með öllum gjöldum
At Ugly Duckling, we're all about respecting the nail.  If the nail is prepped properly and you use quality products, there is no need for harsh chemicals when preparing the nails for any enhancements. Our Prep and Primer are gentle on the nail, while still providing maximum adhesion.
Use your Primer after Prep to create an ultimate bond of your acrylic or gel, and prior to gel polish base on natural nails.
Acid-free primer.
Compatible with all enhancing systems. Acrylic, gel, and resins.
Dye and fragrance free - assuring there is no residue deposited on the nail plate.
**Dangerous Goods - Air Shipments - additional shipping fees may apply to this item.
---